About the Project
Situated in the exclusive HaNevi'im Court development, this luxury apartment has all the facilities you would need to make it your home. Close to Ben Yehuda, Mamilla and Jaffe street, you have Jerusalem's culture at your doorstep. Available immediate.
24 hour concierge
Tenants courtyard
underground parking
Beautiful view
Central location
3 bedrooms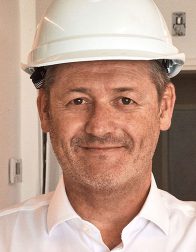 agent
Barry Cohen
Barry has been involved in the Israeli real-estate market for almost 15 years. Born in South Africa, Barry has lived in Ra'anana for 20 years. He believes that the secret to a successful deal is trust and discretion. As a result, he travels extensively to South Africa and London. Even though we live in the digital world, he understands that there is no replacement for face-to-face meetings and the occasional good meal with friends. Barry's motto is 'surround yourself with good people'.
Interested in a showing?
Call us today to schedule the date of showing the house you are interested in!
schedule showing