About the Project
HaRav Kook 7 is a new development on the doorstep of Jaffe and Ben Yehuda streets. This is a very large 2 bedroom apartment that has been beautifully decorated. It is fully furnished, including all kitchen appliances. Available for monthly rental.
Fully equipped gym
Underground parking
Central location
Fully furnished
2 bedrooms
24 hour concierge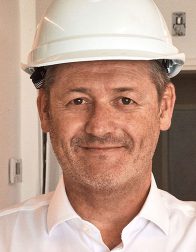 agent
Barry Cohen
Barry has been involved in the Israeli real-estate market for almost 15 years. Born in South Africa, Barry has lived in Ra'anana for 20 years. He believes that the secret to a successful deal is trust and discretion. As a result, he travels extensively to South Africa and London. Even though we live in the digital world, he understands that there is no replacement for face-to-face meetings and the occasional good meal with friends. Barry's motto is 'surround yourself with good people'.
Interested in a showing?
Call us today to schedule the date of showing the house you are interested in!
schedule showing